El Santuario de Mog'Awak se encuentra en la región zora, en esta guía de Zelda Tears of The Kingdom te explicamos cómo completarlo.
Guía Santuario de Mog'Awak Zelda Tears of The Kingdom
Localización Santuario de Qisin'On
El Santuario de Qisin'On se encuentra debajo del palacio de los Zora, en el Manantial de Lanayru, las coordenadas son :
3294 0427 0116
Cómo completar el Santuario de Mog'Awak
Dificultad : Normal
Tanto para coger el cofre como para ascender por la plataforma vamos a necesitar cargar la batería que nos encontramos en el centro de la sala, la carga de esta batería va a ser en la parte derecha con la fuente que hay y que tendremos que aprovechar para activar el circuito con la ultramano y el trozo de piedra que tendremos que colocar de manera horizontal para que actúe como un molino, tal y como veis en la imagen.
Una vez esté el circuito activado, colocamos la batería encima de la marca y se cargará.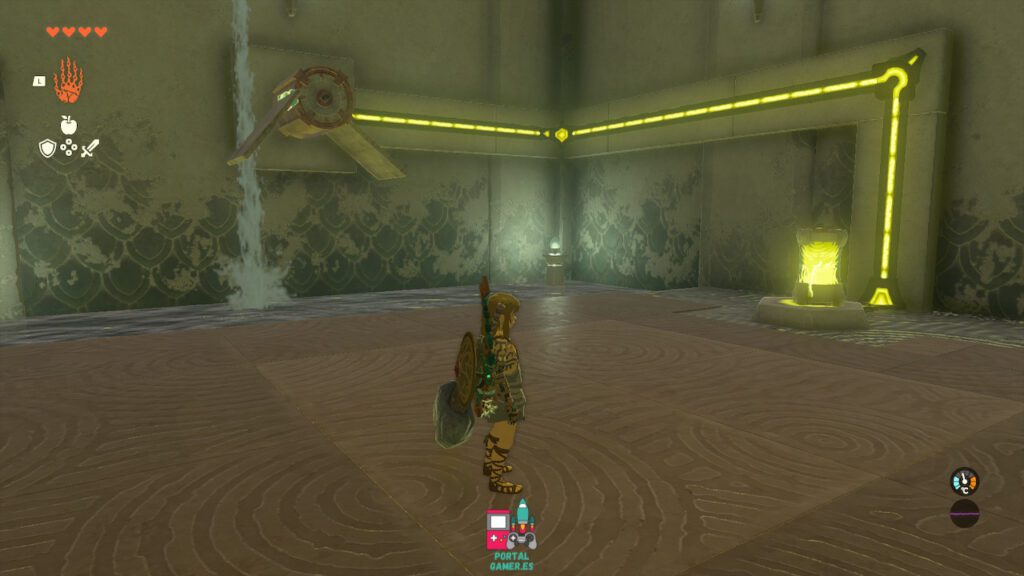 Cuando se completa la carga, hay que ir a la parte izquierda de la sala y cruzar nadando antes de colocar la batería cargada en la marca, usamos la ultramano para acercar las 2 bolas de piedra con una cadena que hay en el agua y en ese momento desde la distancia con la ultramano colocamos la batería encima de la marca para que suelte la electricidad sobre las 2 piedras.
Se abrirá la puerta que da acceso al cofre, una vez lo abrimos lo más probable es que la batería se haya descargado, hay que volver a cargarla en la parte derecha de la sala, una vez la tengamos cargada de nuevo, nos dirigimos al ascensor, la colocamos sobre la marca y a la vez nos subimos, comenzará a subir y llegaremos al final de este santuario de Mog'Awak.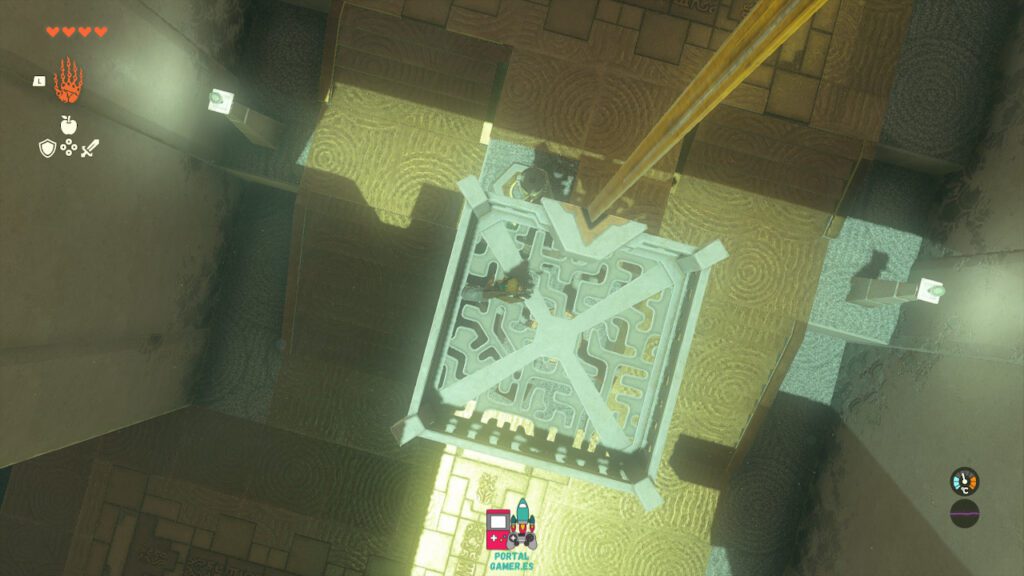 Zelda Tears of The Kingdom Guía Santuarios
Zelda Tears of The Kingdom Guía Santuarios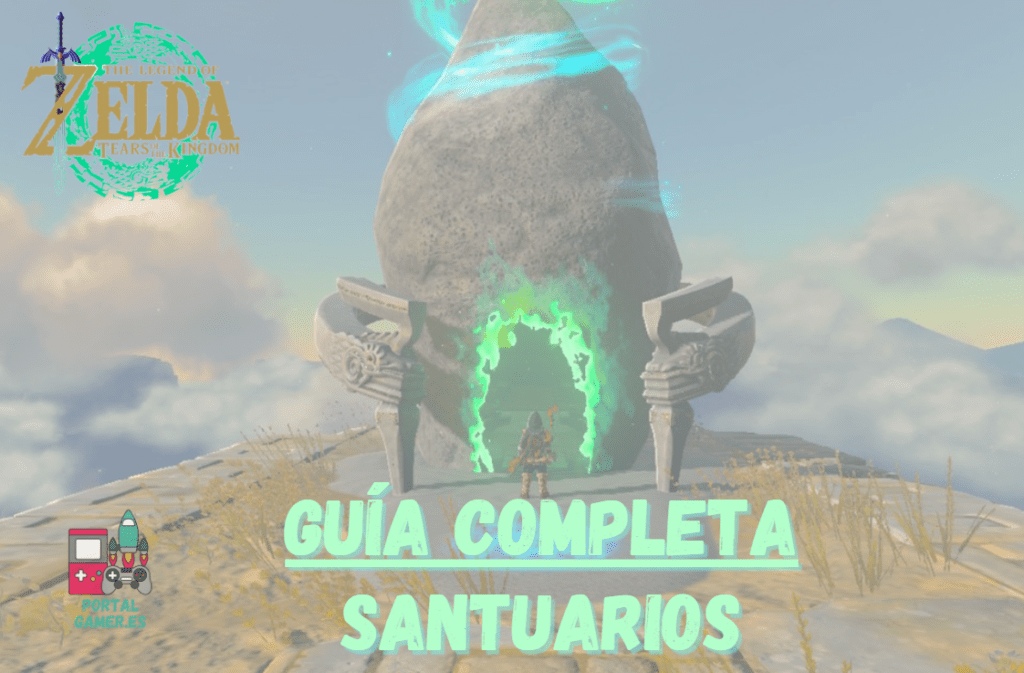 No te pierdas ninguna novedad de Nintendo
Si quieres enterarte de todas las ofertas de Nintendo y avisos de Ediciones limitadas y coleccionista, únete a nuestro canal, a través de él miles de personas han podido conseguir la edición coleccionista de Zelda Tears of The Kingdom.
Únete a nuestro canal de Telegram aquí y no te vuelvas a perder ningún aviso u oferta TOP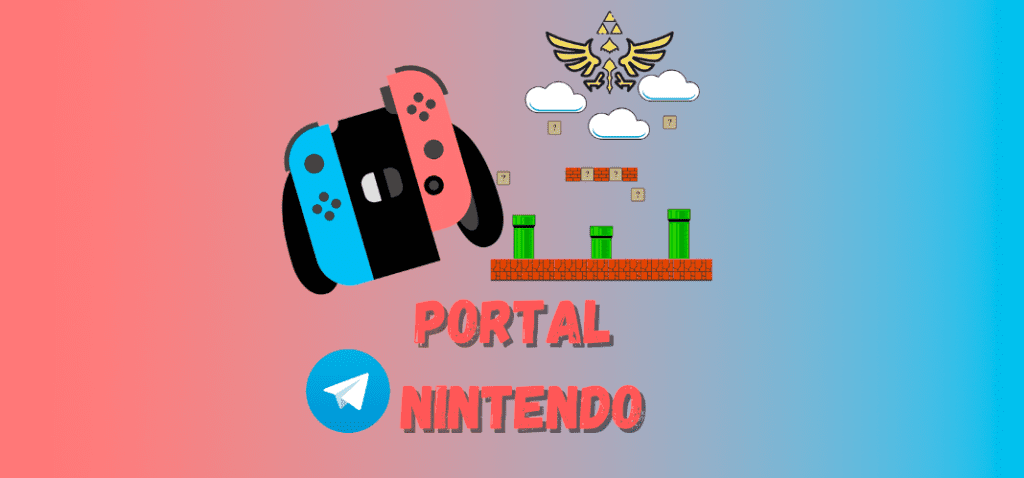 En Oferta