Al fin ha llegado la esperadísima secuela de Zelda Breath of The Wild, y desde luego que la espera ha merecido la pena, os traemos la guía completa Zelda Tears of The Kingdom que se irá actualizando por secciones para poder completar el juego al 100%.
Bayonetta 3 Llega el 28 de Octubre
Información importante de Zelda Tears of The Kingdom
.
Misiones Principales Zelda Tears of The Kingdom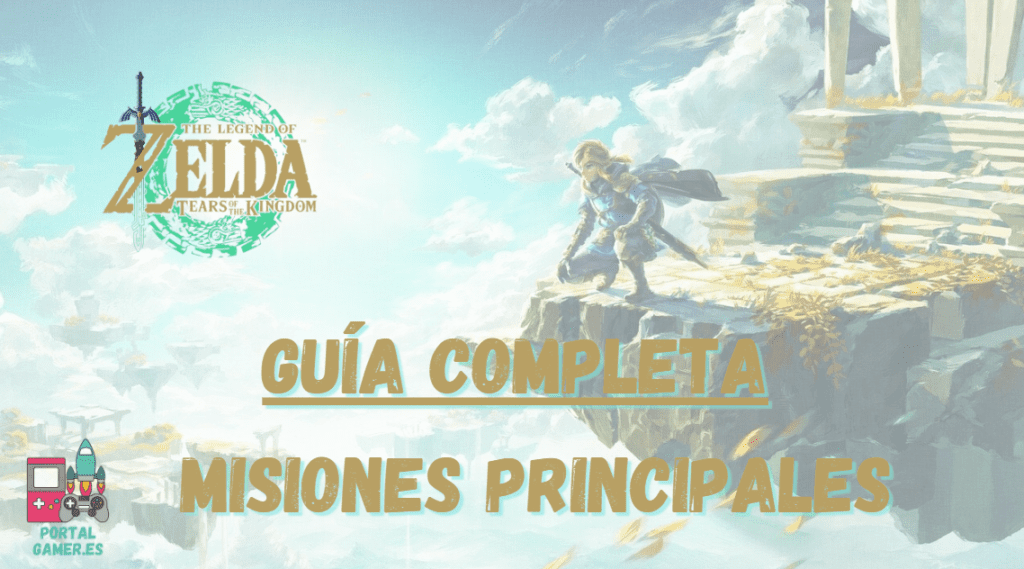 Misiones Secundarias Zelda Tears of The Kingdom
Atalayas Zelda Tears of The Kingdom
En esta ocasión las torres de Breath of The Wild pasan a llamarse atalayas.
Aunque estén a una buena distancia, se ven perfectamente Y para activarlas cada una presenta un reto diferente, aunque el objetivo es el mismo, activar el terminal con la tableta de Prunia para luego poder escanear y registrar el mapa completo de la zona.
¿Y para qué sirven? Pues, aparte de viajar rápidamente, te ayudan a revelar el mapa y ubicar las zonas con nombres para orientarte mejor. Eso sí, ¡no esperes que te muestren los Santuarios o misiones secundarias! Eso lo descubrirás tú mismo.
Hay 15 atalayas en total, y no te preocupes por perdértelas, puedes activarlas incluso después de terminar la historia principal, pero lo suyo es tenerlas todas para poder ver el mapa completo.
Aquí tienes la guía completa de Atalayas de Zelda Tears of The Kingdom con los pasos para activar cada una
Santuarios Zelda Tears of The Kingdom
Al igual que en la anterior entrega, en Zelda Tears of The kingdom, los santuarios tendrán una importancia vital, hay 152 en total, más incluso que los que había en Breath of The Wild y te seguirán aportando un orbe que luego podrás «canjear» para aumentar el número de corazones o la resistencia.
Además de eso, una vez completes los santuarios de Zelda Tears of The Kingdom, te servirán para usar el viaje rápido, lo cuál es muy útil para moverte de una zona a otra del mapa de forma instantánea.
Solo hay 4 santuarios obligatorios, que aparecen al comienzo del juego, el resto son opcionales, pero es altamente recomendables completarlos para ir añadiendo salud y resistencia a Link.
Aquí puedes acceder a nuestra guía completa de Santuarios de Zelda Tears of The Kingdom :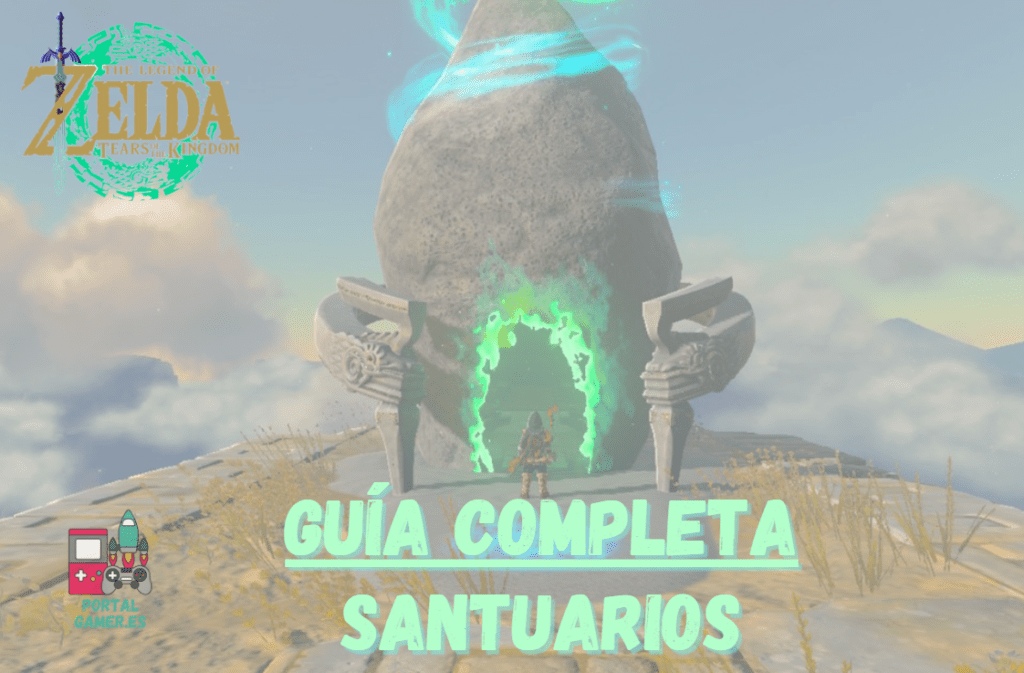 No te pierdas ninguna novedad de Nintendo
Si quieres enterarte de todas las ofertas de Nintendo y avisos de Ediciones limitadas y coleccionista, únete a nuestro canal, a través de él miles de personas han podido conseguir la edición coleccionista de Zelda Tears of The Kingdom.
Únete a nuestro canal de Telegram aquí y no te vuelvas a perder ningún aviso u oferta TOP